Behelit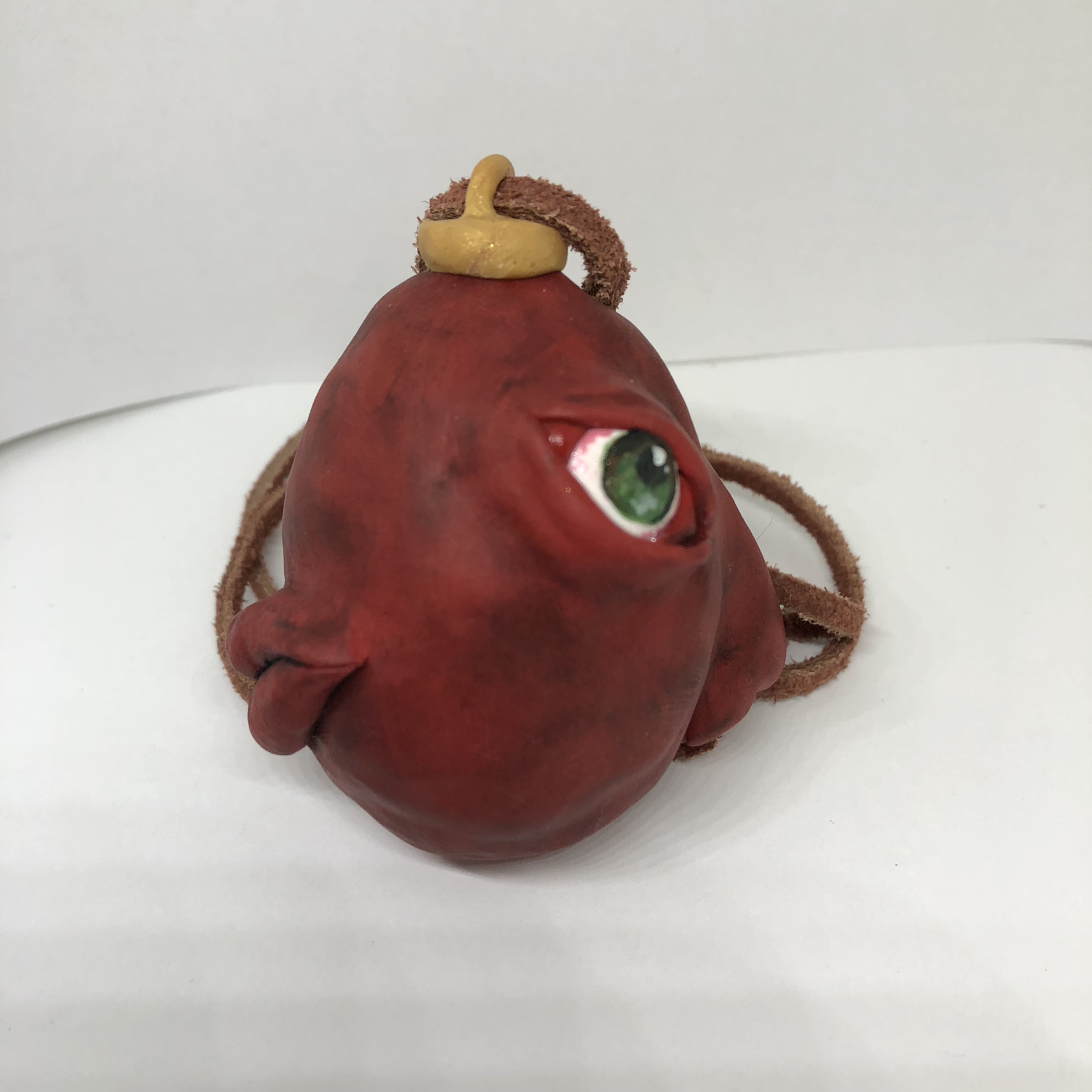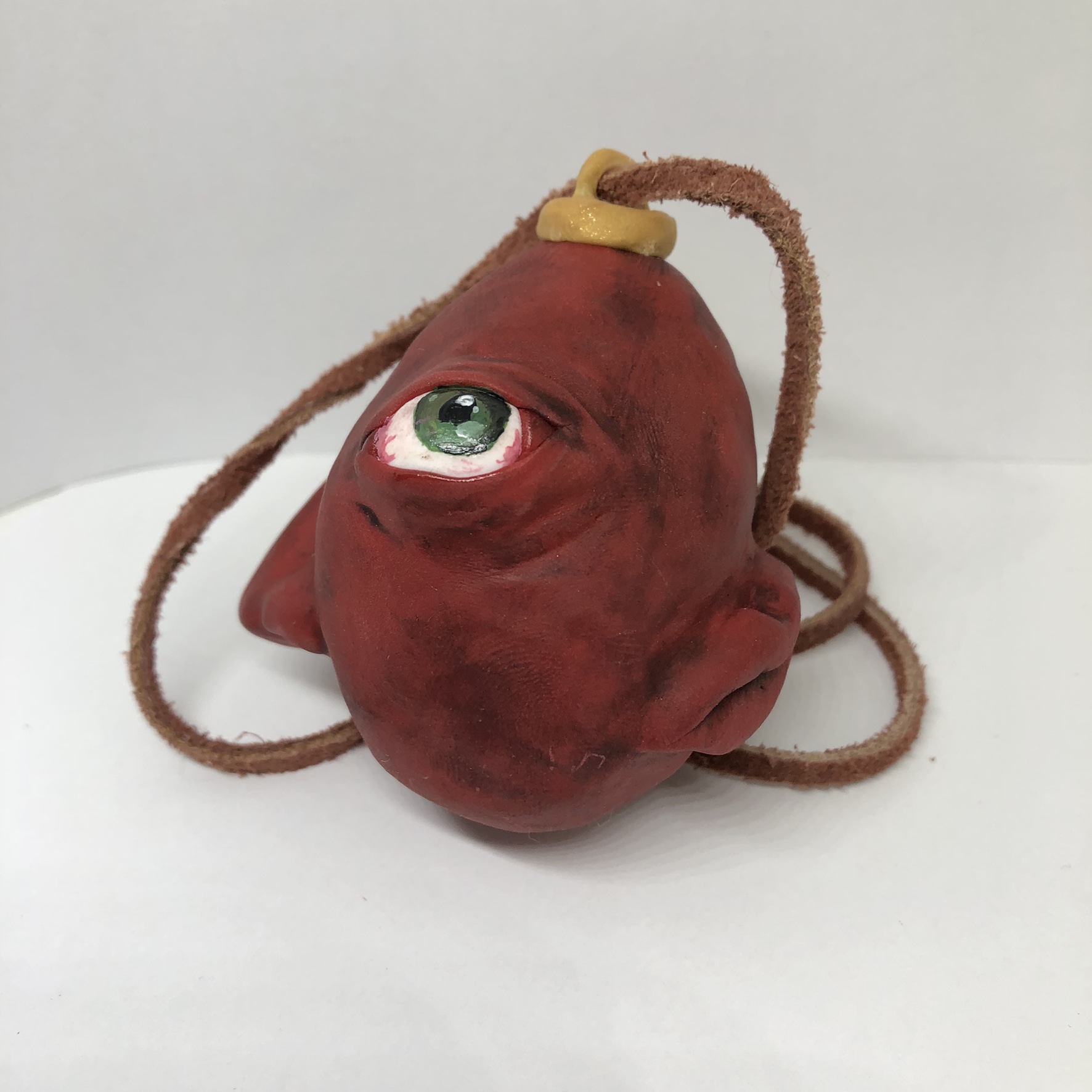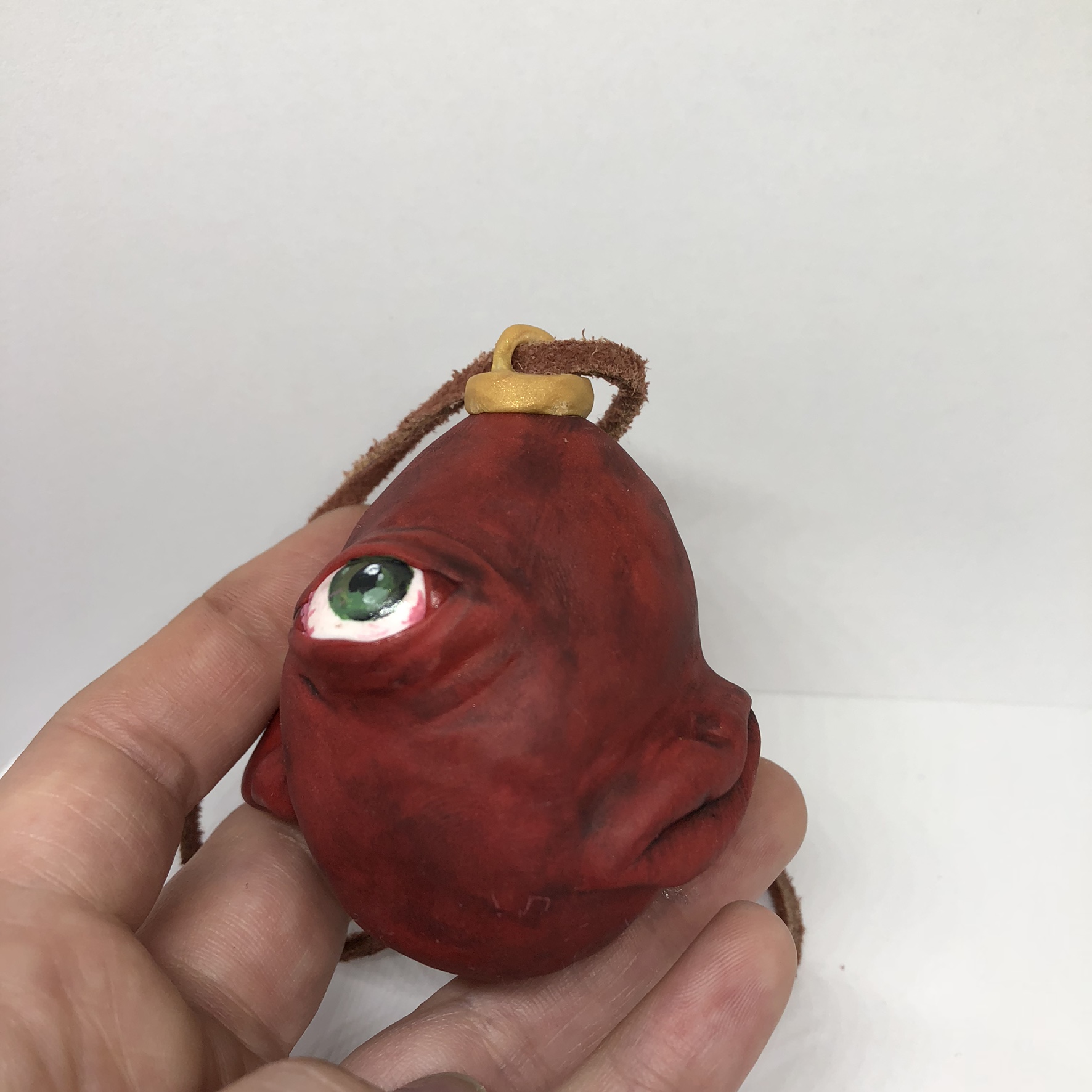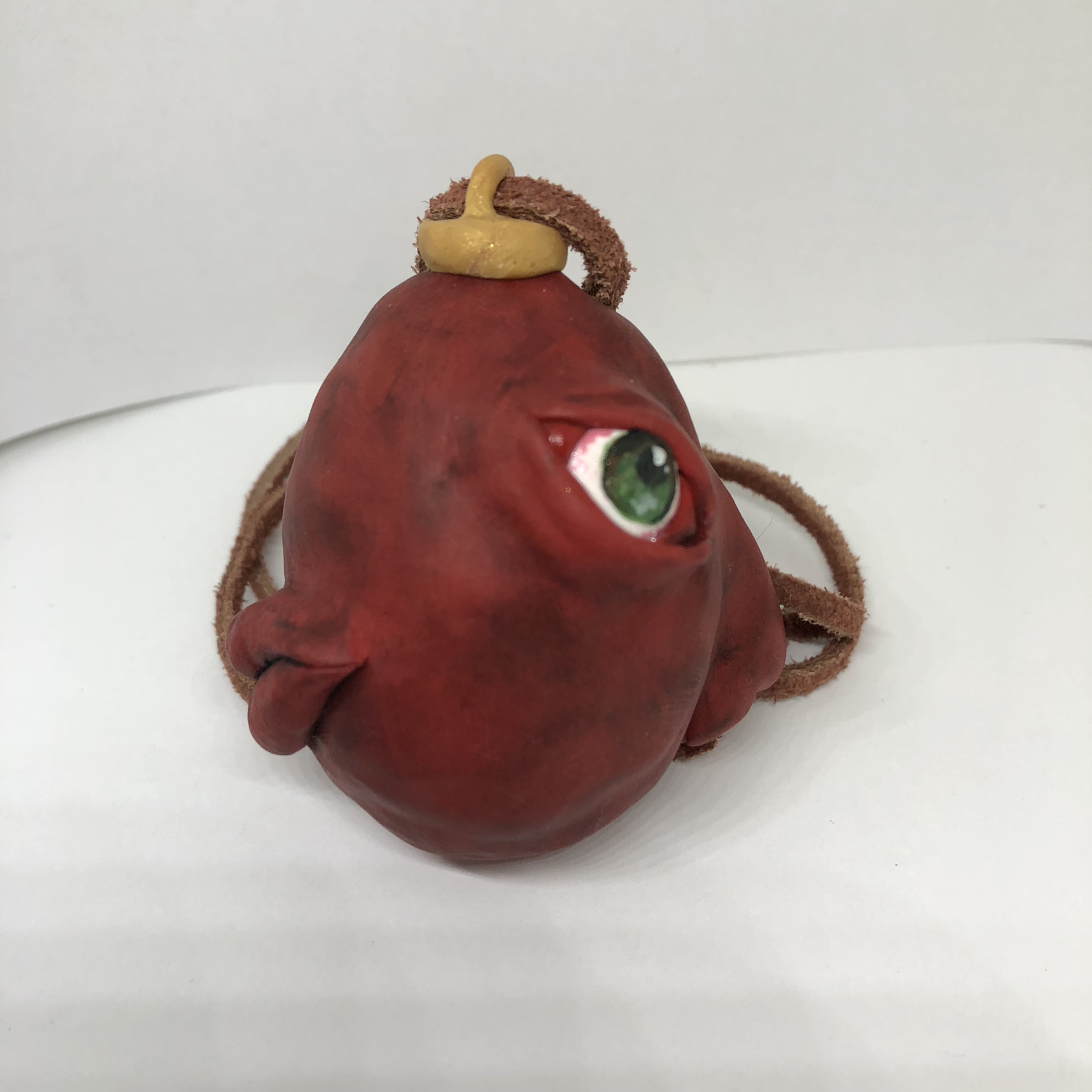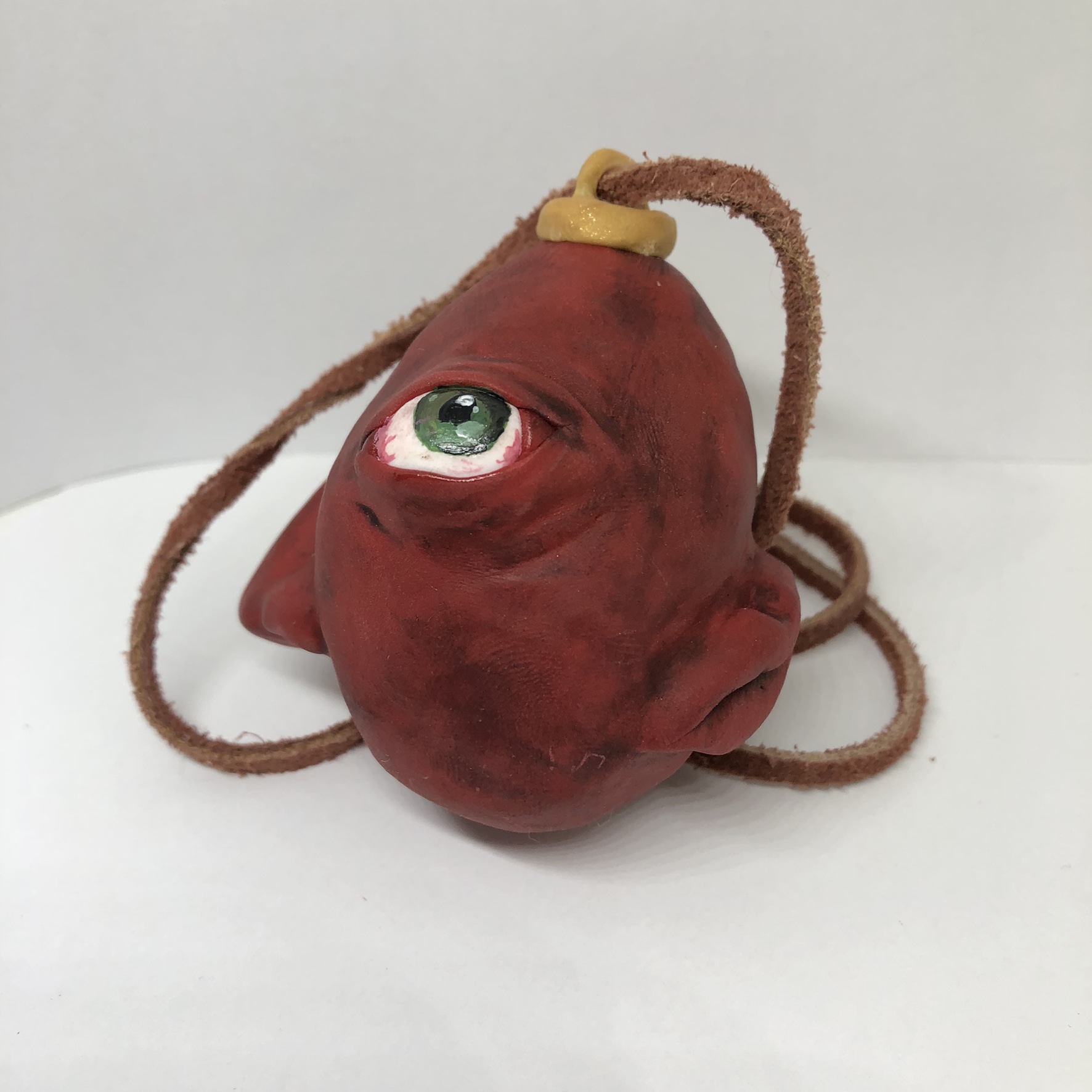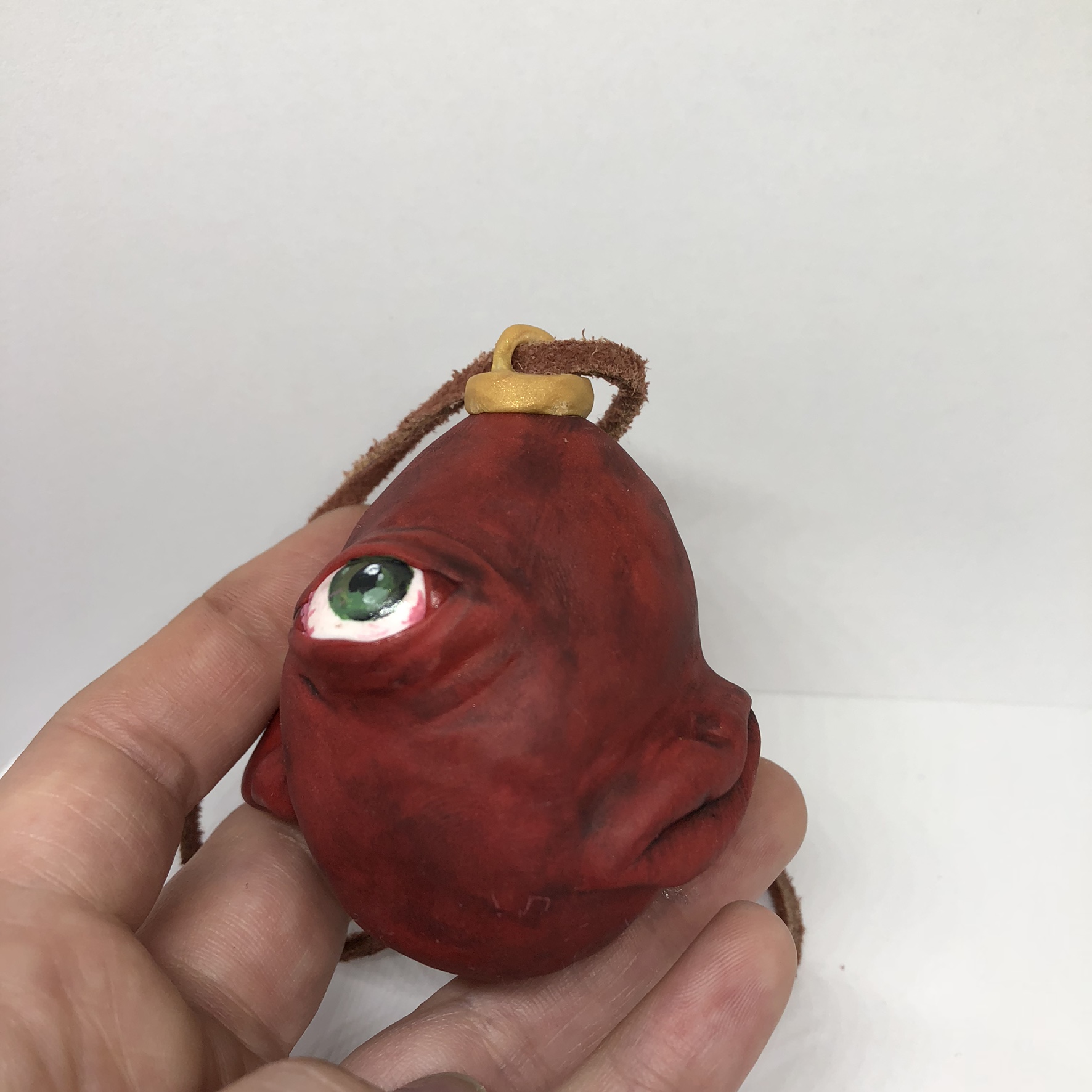 Behelit
From the anime Beserk, this creepy little pendant could make a great gift for your bestie! Does it make you feel a little uncomfortable? Don't worry, it should.
On an adjustable leather strap.
Handmade out of polymer clay, painted with acrylics, and sealed.
Item is sturdy but delicate, and meant as display, not play.
Use code "TulsaLocal" at checkout for free local delivery, Sarah will email you for details.